The Cake Machine
This machine (1997 K45SS) was in excellent overall condition, requiring only routine maintenance. Unfortunately, the head lock lever was bent in transit (the mixer tipped over and landed on it), but that was easily resolved with a replacement latch mechanism while the lower gear case cover was off.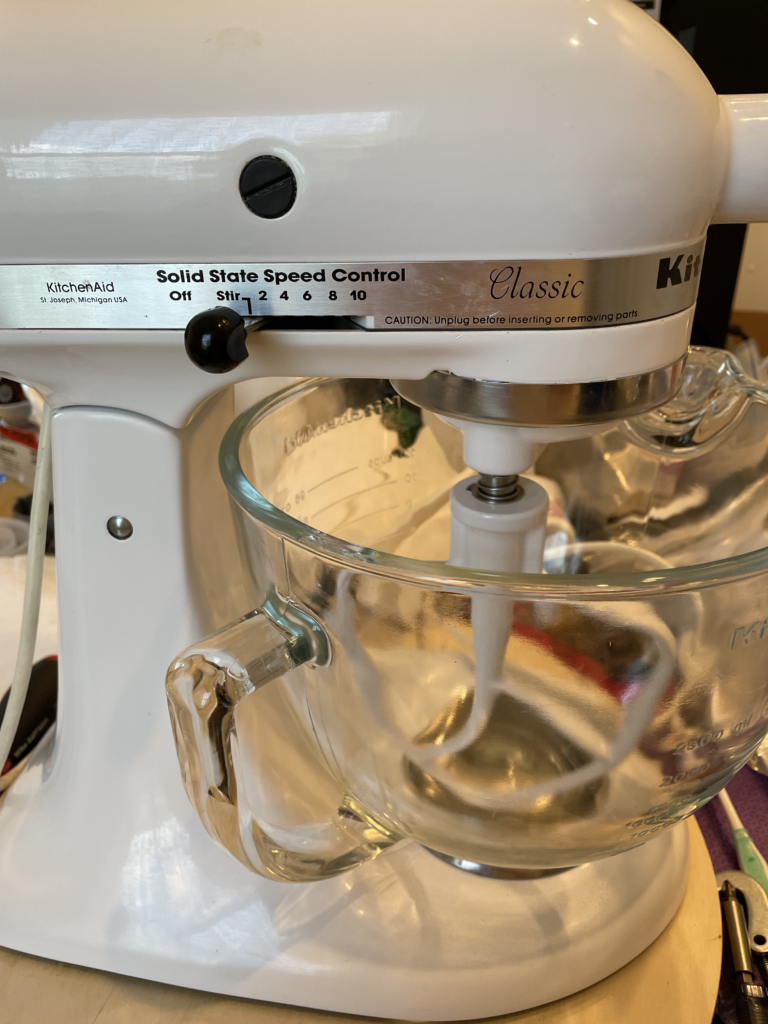 The owner had retrofitted the mixer with the 5-quart glass bowl. They were less than completely happy, though, because the bowl would only fit on the machine in one orientation, with the handle ending up inconveniently on the back side. (The photo above shows the bowl after adjustment.)
This was easily addressed by removing and reorienting the bowl base plate. (It wasn't until the Artisan series that the glass bowl with the spout was available; on older machines the orientation of the plate was less important, because the factory bowl had no handle, or just the handle, and no spout.)
Fun fact: although KitchenAid sells just the lever as a part, you can't actually replace just the lever, because the ends of the link rod are flattened so that the pieces don't come apart inside the machine. So you have to replace the entire latch assembly. Dumb.
Otherwise the only other notable thing about this job was the quantity of oil that had migrated to the back of the machine. It actually made it all the way to the power cord strain relief.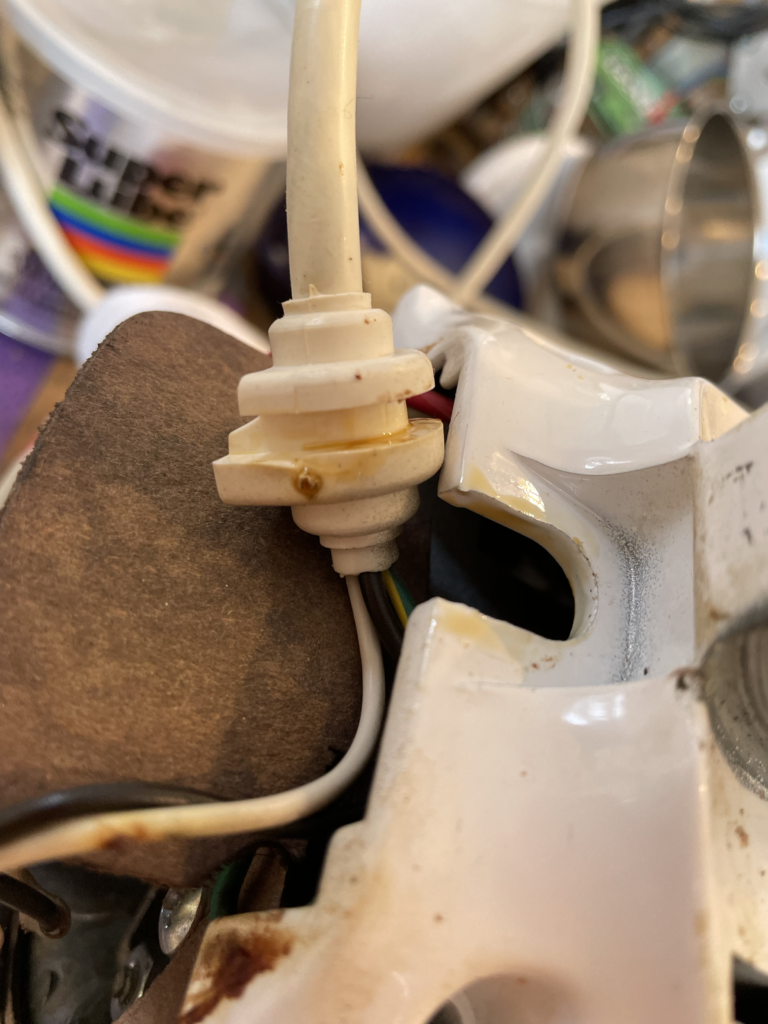 Job done; another happy customer.